Globalization during the Age of Transition 
We welcome papers on International Economics and Finance topics. Our scope spans topics that deal with multilateral, regional, and national issues, with a strong focus on international trade and finance. 
We invite theoretical, conceptual, and empirical proposals on all aspects of international trade and finance. This includes papers on trade, innovation and productivity, global value chains, growth, productivity, innovation, finance, the impact of Covid-19 on trade, migration, and financial flows, cyber security-economic warfare, digital trade, e-commerce, intellectual property protections, trade in services, tourism, communications, transportation, governance, international law, management, and Industry-specific studies.
Robert Koopman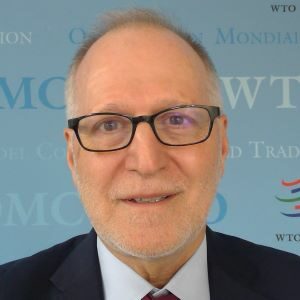 Hurst Senior Practitioner in Residence at American University
Former Chief Economist and the Director:  WTO-  Economic Research and Statistics Division